JOIN THE CROWDis the newest collection of songs from P. J. O'Connell, whom All Music Guide dubs "an American power pop auteur on a journey that keeps getting more and more beautiful with each release."
The much anticipated JOIN THE CROWD finds O'Connell reunited with the brains and brawn of NRBQ - pianist Terry Adams and drummer Tom Ardolino - together with guitarists Mike Gent (The Figgs), Joey Interlande and bassist Marc Hickox. The record also features appearances from Chandler Travis, Rikki Bates, The Mayock Brothers, Ben Bourgeoise, Dinty Child and Stan Martin. O'Connell's fourth solo release delivers eleven originals covering a range of hard themes for these difficult times. Co-produced and recorded by Boston wizard Ducky Carlisle, JOIN THE CROWD features a widescreen sound from a special band of "musician's musicians" with an affinity for O'Connell's songs, originals "that sound like Jerry Lee Lewis joined to Big Star." (NC Independent)
JOIN THE CROWD
Here (O'Connell) works with his NRBQ pals pianist Terry Adams and drummer Tom Ardolino — and penned a batch of charmingly scruffy songs too bleary to be called power-pop and too steeped in the misfit jangle of Big Star, the dB's, and Epic Soundtracks to be pigeonholed as anything else. Ultimately, what makes "Join the Crowd'' (out on NRBQ's Clang! label) so rewarding is that — like its author — the album stands steadfastly apart from it. BOSTON GLOBE
So rich and beautiful, so full of unblinking observations of fractious circumstances, that you'll need to lie down after listening. METROLAND: The Capitol Region's Alternative Newsweekly: Best of 2011: Recordings
O'Connell offers up a veritable musical smorgasbord of singer-songwriter roots rock, what with the Costello-esque "All Over" and the McCartney-esque "Shall We" and the Mats-like title track, and yes, I know that comparisons are odious. But on this release we are also treated to a number of seriously good ballads: from the introspective and ineffably sad "Gettin' Gone" to the mid-tempo desperation of "Blindsided" to the gorgeous "Inconsiderate" to the shimmering guitar and backwards-tracking of "Good Cover," sounding almost at times like something out of the Velvet Underground. For his fourth solo release, Mr. O'Connell does not disappoint. THE NOISE * BOSTON
In short, O'Connell's musical touchstones are prominent, but never dominant; his instinctive grasp of how to weave a lifetime's worth of influences into a brace of compelling, memorable original material is profound. Factor in a warm analog vibe within which his regular-guy vocals swim invitingly, and Join The Crowd just may turn out to be the feel-good hit of the summer. BLURT
One of the hallmarks of a great song is its ability to stay with you after hearing it only once. O'Connell is the real deal - a great musician who writes songs that become the listener's friend - songs that stick and pop into your head when you least expect it... Fans of Wilco, Golden Smog, Tom Petty, Big Star, The Byrds, Elvis Costello and The Jayhawks will welcome O'Connell's "Join The Crowd," and it just might turn out to be one your most played records for the next few years. THE MAINE EDGE
You can listen to these tracks again and again and know that everyone on this recording gets it and means it. This album has an appropriate pop sneer, but at the same time sounds like a fun time with some gifted players on both sides of the glass—a party I'd love to attend.
THE NOISE * BOSTON
Posted: January 5th, 2012 | Author: BelindaRawlins | Filed under: Blog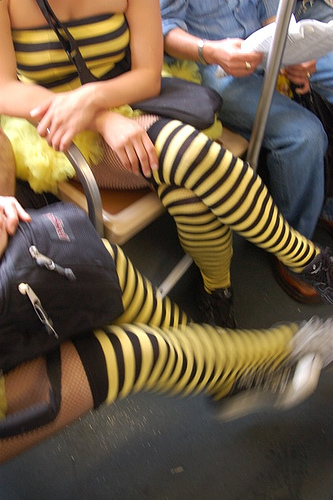 2011 surprisingly made this B's knees weak on any number of occasions.
And the music was pretty good, too.
Here's the rundown of our faves with a smattering of the running commentary from the staff and listeners over at the Bubbles in the Think Tank Facebook Fan Page. ....
P.J. O'Connell Join The Crowd
Live, P.J. has this knack of knowing just how much to play. He gets on stage, does it and then stops leaving me on the edge always wanting more. Somehow he manages to do that same thing here but in long player form. Very impressive.
WFMU DJ'S Pick Their Favorites Of 2011
Bob Brainen's picks for 2011.
New Releases
Kitty, Daisy and Lewis-Smoking In Heaven [Verve]
NRBQ-Keep This Love Goin' [Clang!]
Vetiver-The Errant Charm [Sub-Pop]
P.J. O'Connell-Join The Crowd [Clang]
Jake And Some Of The Jewels-A Lick And A Promise [www.jakeandthejewels.com]
Pete Donnelly-When You Come Home [www.petedonnellymusic.com]
Mostly Other People Do The Killing - The Coimbra Concert [2CD Clean Feed]
dB's - Picture Sleeve/Write Back [Single Orange Sound]
METROLAND: The Capitol Region's Alternative Newsweekly * Albany, NY
Best of 2011: Recordings
Critic: David Greenberger
1. Tom Waits * Bad as Me
Ignore critical assessments that has him "returning to form" or some such. This is a guy who knows the finite shape of his yard but keeps digging new holes and finding stuff.
2. Ry Cooder * Pull Up Some Dust and Sit Down
Another new peak, giving cliché-free muscle to a set of original protest songs.
3. Wilco * The Whole Love
It's encouraging that a band who can move easily between gentle songcraft and artful sonics can attain and nurture such a large audience.
4. P.J. O'Connell * Join the Crowd
So rich and beautiful, so full of unblinking observations of fractious circumstances, that you'll need to lie down after listening.
5. NRBQ * Keep This Love Goin'
Arguments about who's in the band and who gets to use the name fall away in the face of such honest and robust music.
6. Dave Alvin * Eleven Eleven
The rough-and-tumble diamond cutter is back.
7. They Might Be Giants * Join Us
Do what the title says. Smart guys on a circuitous frolic.
8. Low * C'mon
Still wrestling with spiritual conundrums and existential quandaries, they do so with the gentle alluring bearing of lullabies.
9. Blitzen Trapper * American Goldwing
They draw me in with the familiar and hold me there with some curious measure of loopy mysteriousness and surprise.
10. Chris Ligon and the Problems * This Is Your Night
The fake party chatter between songs wears thin, but "The Great State of Texas" is a chillingly potent song everyone should hear.